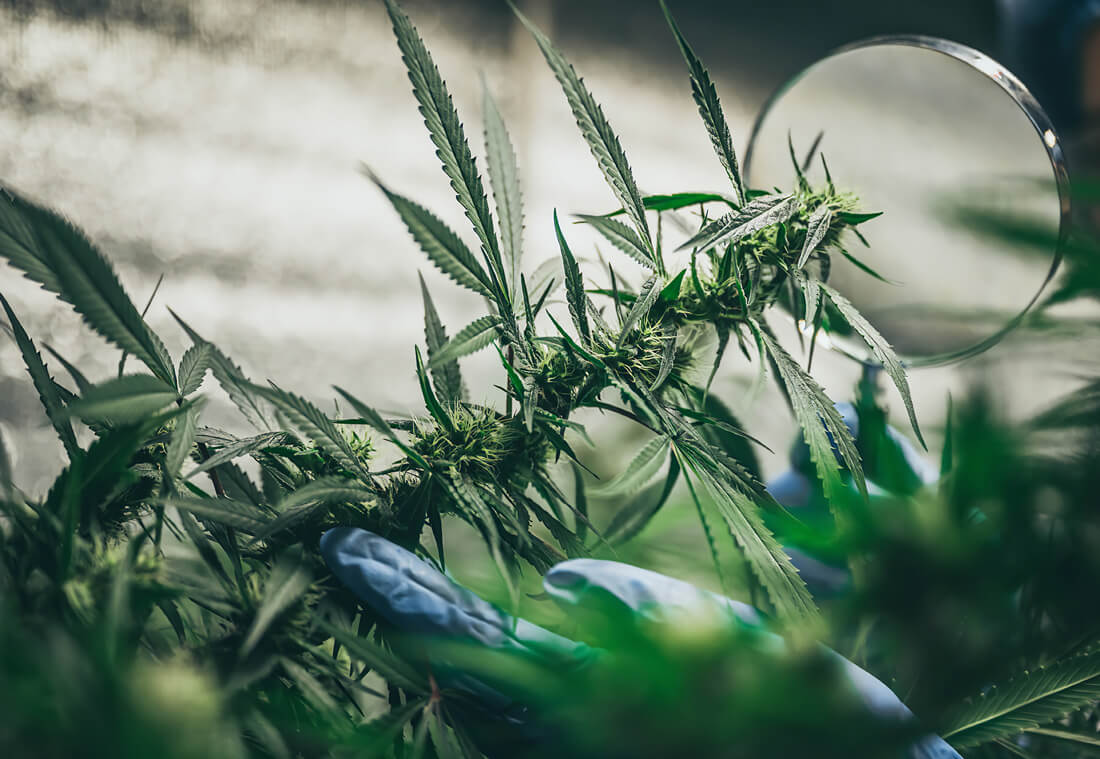 24 Mar

Marijuana Grow Lights – LED Lights Up the Cannabis Industry
LED LIGHTING AND THE CANNABIS GROWING INDUSTRY
CANNABIS – ONE OF THE UNITED STATES' BIGGEST GROWTH INDUSTRIES
According to a recent report from Grandview Research, the global legal cannabis industry is expected to reach a market size of $73.6 billion by 2027, and much of that growth will occur in the United States as the move toward nationwide legalization continues.
Due to varying restrictions on growing cannabis outdoors, and due to the fact that cannabis production is still technically illegal in the United States on a federal level, most commercial cannabis cultivation occurs indoors. In fact, the Cannabis Business Times conducted a nationwide survey and found that 80% of respondents grew at least part (or all) of their cannabis crops indoors. Even after the legislation has been straightened out, however, indoor growing will likely continue to be the preferred method of cultivation, because it gives cultivators more control over the environment, and because many of the newer hybrid varieties of cannabis are designed to grow at their optimum in indoor conditions.
As the days of illegal indoor operations recede and the industry is legitimized, commercialized, and commoditized, there is one glaring issue within the industry that needs to be addressed sooner rather than later – traditional marijuana grow lights suck up a ton of energy. Their inefficiencies drive up the price of the end product, and their emissions contribute to our ongoing climate crisis.
While the energy crisis within the cannabis industry has the potential to become a huge strain on the industry, it doesn't have to be. Smart growing strategies that use modern energy efficiency techniques such as LED lights and sensor-backed controls can dramatically reduce the industry's growing carbon footprint.
THE CANNABIS INDUSTRY'S ENERGY CONSUMPTION IS HIGH AND GETTING HIGHER
Indoor cannabis operations require lighting, indoor ventilation, and fans that often run twenty-four hours a day seven days a week. The result is an energy-hungry industry that is slated to expand tremendously over the coming years. According to the National Conference of State Legislatures, when recreational cannabis became legal in Colorado, 45% of Denver's electricity load growth was a result of the indoor growing industry. Further:
In 2015, the average electricity consumption of a 5,000-square-foot indoor [growing] facility in Boulder County was 41,808 kilowatt-hours per month, while an average household in the county used about 630 kilowatt-hours. A 2012 report on the carbon footprint of indoor production found that cannabis production makes up 1 percent of national electricity use, and in California, the top-producing state, that number rises to 3 percent.
It's important to note that these statistics regarding California's electricity use were published before recreational cannabis was legalized in the state in 2016, and are therefore likely much higher today. In fact, according to Utility Dive, nationwide demand for electricity related to the cannabis industry is slated to rise 162% from 2017 to 2022.
The article states that per square foot, an indoor growing operation is ten times more energy-intensive than a typical office building.
FIGURING OUT MARIJUANA GROW LIGHTING EFFICIENCY IS THE KEY TO SAVING BOTH PROFIT AND PLANET
As far as operational efficiency is concerned, the largest energy-consuming system is lighting, specifically, marijuana grow lights. Light levels (lumens, color spectrum), fixture technology, and burn hours are critical aspects of product yield and potency. As compared to standard commercial warehouse lighting, traditional grow lights are very energy-use intensive and only a portion of the fixtures allow control of light level adjustments. Additionally, for the most part, lighting is manually controlled, with some ambient lighting remaining illuminated up to twenty-four hours each day.
TYPES OF MARIJUANA GROW LIGHTS
High-Intensity Discharge (HID) lights were the standard in the industry because they emit a high volume of light, which is necessary to get good growth. However, they also emit a ton of heat, which then needs to be offset with fans, reflectors, plant covers, etc., and they are big-time energy hogs.
Compact Fluorescent Lamp (CFL) lighting is another option that isn't as hot or energy-intensive but has the downfall of being big. Meanwhile, their light does not travel as far, which means they work best for short growing plants.
LED lighting is an option that is gaining ground in the industry and will likely become the standard because it is the most efficient in itself; while its lower heat output results in less of a need for fans and plant covers leading to higher levels of efficiency throughout entire system. Gavita greenhouse fixtures are a commonly used brand because they provide high, constant light output, low heat, and high efficiency.
THE FUTURE OF MARIJUANA GROW LIGHTS IS LED COUPLED WITH SENSORS
Even though LED is currently the superior lighting option in terms of efficiency and output, yield and quality, tests are underway for several new LED technologies that would allow for far greater energy efficiency and control. The lighting footprint of these LED test fixtures is smaller than the most common existing Gavita fixtures, and they will require approximately 2:1 fixture density in the grow operation as opposed to the higher fixture densities that are common today.
Additionally, cannabis growing operations can benefit from the implementation of sensors and digital lighting controls that further streamline operations and automate lighting processes for even higher levels of efficiency.
IOENERGY IS THE COMMERCIAL CANNABIS INDUSTRY'S PARTNER IN EFFICIENCY
Here at IoEnergy, we've installed more than 1.25 million LED light fixtures and optimized the efficiency of more than one billion square feet of building space in industries including healthcare, tech, industrial manufacturing, food service, shipping, and real estate. We understand the fundamentals of commercial level lighting efficiency perhaps better than anyone else, and we are now applying that expertise to help indoor growers with improving operational efficiency through smart lighting strategies and complimentary IoT solutions that further enable lighting control.
These sensor-backed systems rely on customized controls that automatically complete tasks related to grow periods. The controls can tune light levels, collect and monitor real-time occupancy, adjust temperatures, and monitor energy usage. Our services also include an option for turnkey lighting system upgrades for any fixture change-outs and/or upgrades that an operation will require in the future.
We are continually evaluating new technologies that are geared toward indoor grow operations, and there are some pretty exciting lighting innovations coming down the pike. One example is Amagine Lighting, from ALD Green, which offers high yield lights with intelligent cooling technology. In addition, there are also some compelling developments being made around crop yields and potency vis a vis HID lighting.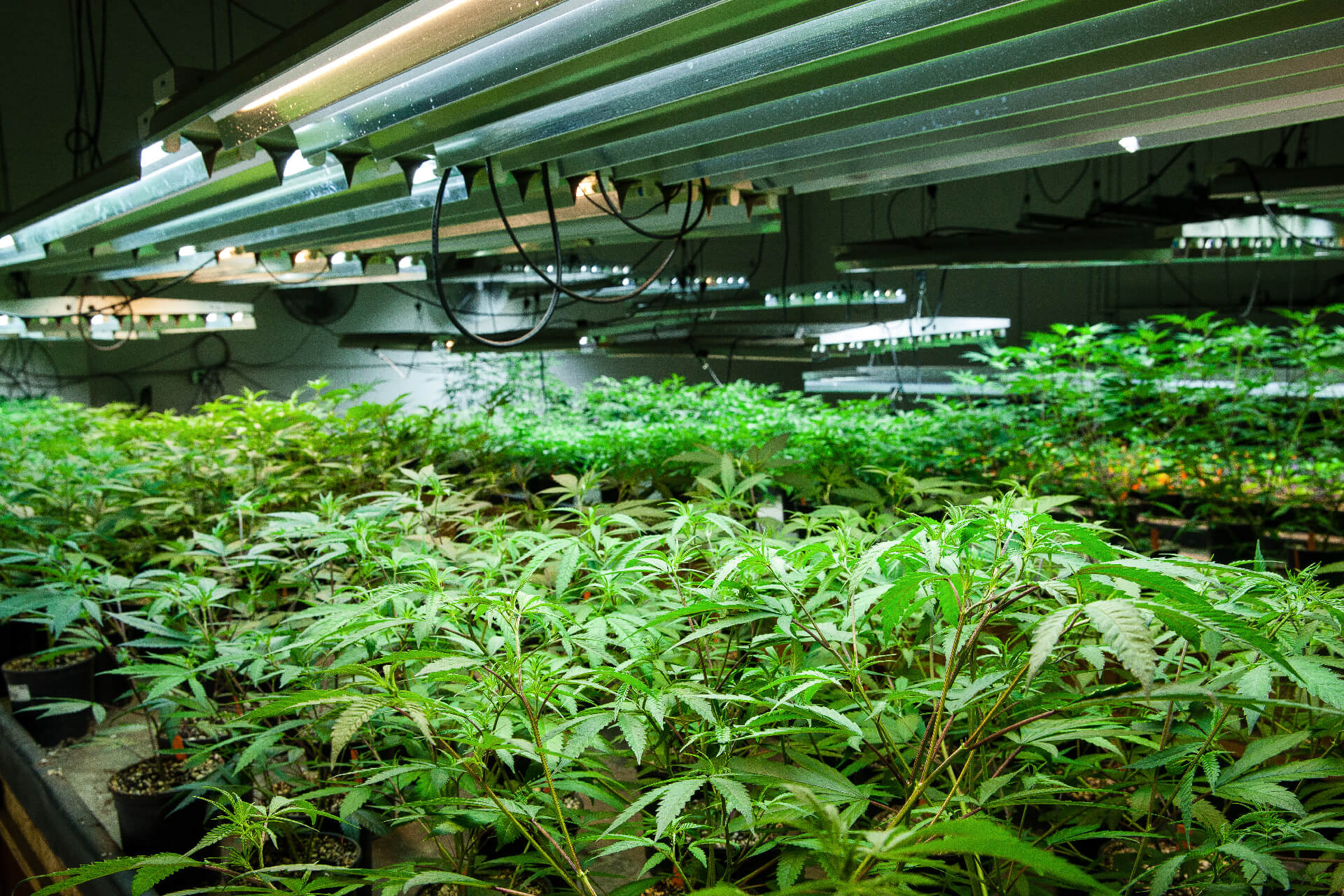 BECAUSE CANNABIS IS STILL TECHNICALLY ILLEGAL ON THE FEDERAL LEVEL, GOVERNMENT EFFICIENCY MANDATES VARY FROM STATE TO STATE
It is likely that, eventually, recreational marijuana will become legal on a federal level, and when that happens, the need for efficient growing methods will increase. At that point, the federal government will inevitably step in to issue widespread efficiency mandates that curtail the industry's potential drain on energy resources. However, until that time comes, it is up to the states and counties to enact their own measures to regulate the industry.
According to the Energy News Network, in 2019 the cannabis industry was projected to have consumed 1.8 million megawatts of electricity, with the consumption rates for 2020 slated to be even higher. Despite this, states where recreational cannabis is legal have been slow to enact energy use and measurement requirements, with Illinois and Massachusetts being the only two states to implement actual efficiency standards for indoor operations.
 WITH OUR WITHOUT GOVERNMENT REGULATION, EFFICIENCY IS THE CANNABIS INDUSTRY'S BIGGEST PROFIT OPPORTUNITY
Even without a government mandate, it is in the best interest of the cultivator to run as efficient of an operation as possible, as this is truly where the profit opportunity lies. As the cannabis industry is legitimized and competitive businesses become more sophisticated in their operations, energy efficiency savings are becoming ever more important profit opportunities. Utility Dive reports that on the West Coast, cannabis product prices have plummeted due to such a huge influx of inventory entering the market. Bringing down production costs is now of huge importance as growers try to turn a profit. Implementing energy efficiency strategies are one of the main ways to accomplish this.
As the cannabis industry grows, its need for efficient lighting systems will increase. IoEnergy is ready to take on the challenge of helping make this industry truly "green."
Bay Area indoor growers, PG&E on-bill financing can help you finance LED lighting upgrades with zero out-of-pocket! Find out more, call us today: (831) 298-0048