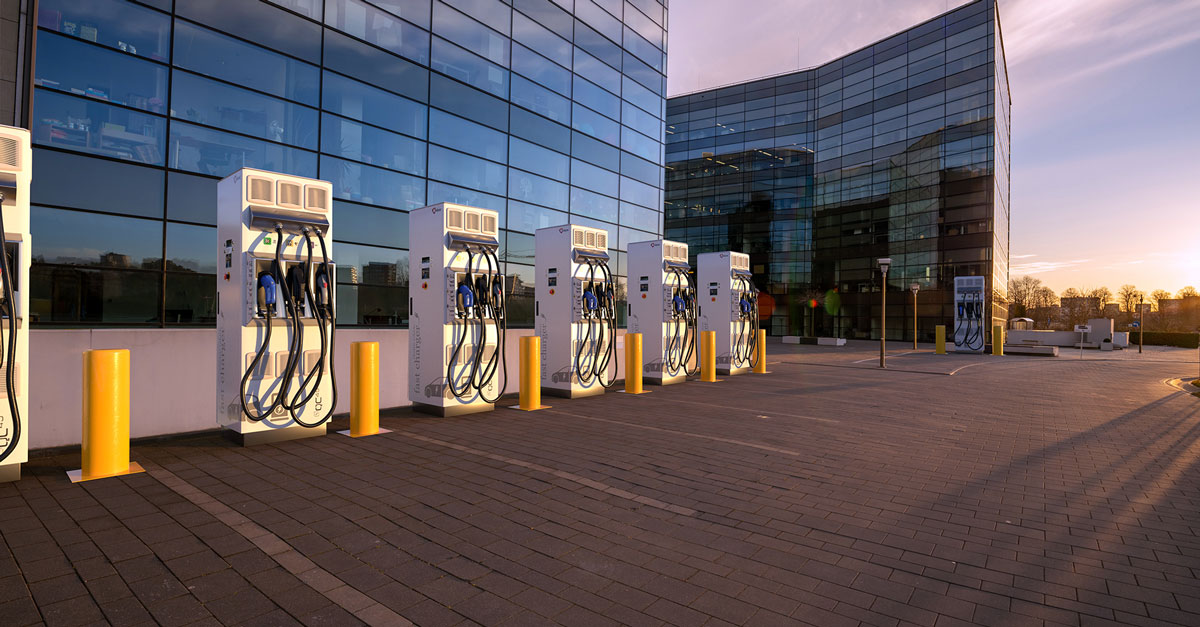 20 Oct

HOW TO USE YOUR FACILITY'S ENERGY EFFICIENCY PROJECTS TO OFFSET THE COST OF EV CHARGING STATION INSTALLATION

No conversation about commercial-scale energy planning is complete these days without talking about electric vehicle charging. By now, we should all be aware of how the switch to electric vehicles is forcing fundamental changes to our public and private infrastructure. We are entering into a new era where, instead of going to designated fueling stations, people will instead charge their cars wherever they park them. And while drivers will still have need for designated charging stations at points along long distance travel corridors, the majority of vehicle charging will take place at home, at work or in parking lots where daily errands are run. Because of this, parking lot charging will soon become an added-value differentiator for commercial businesses, office complexes and multi-tenant housing communities. Moreover, it will become an absolute necessity for fleet managers, and distribution hubs.

This new infrastructure plan represents a fundamental shift in fuel station construction and maintenance, with the individual business owner or parking lot owner now responsible for shouldering the cost of charge station implementation. And while the US government is doling out millions in incentives to help with this transition, without the right strategic planning, building out EV charging station infrastructure will still likely be a drain on CapEx funds. But with a little extra planning and help from an energy efficiency solutions expert, this drain can be minimal – to non-existent.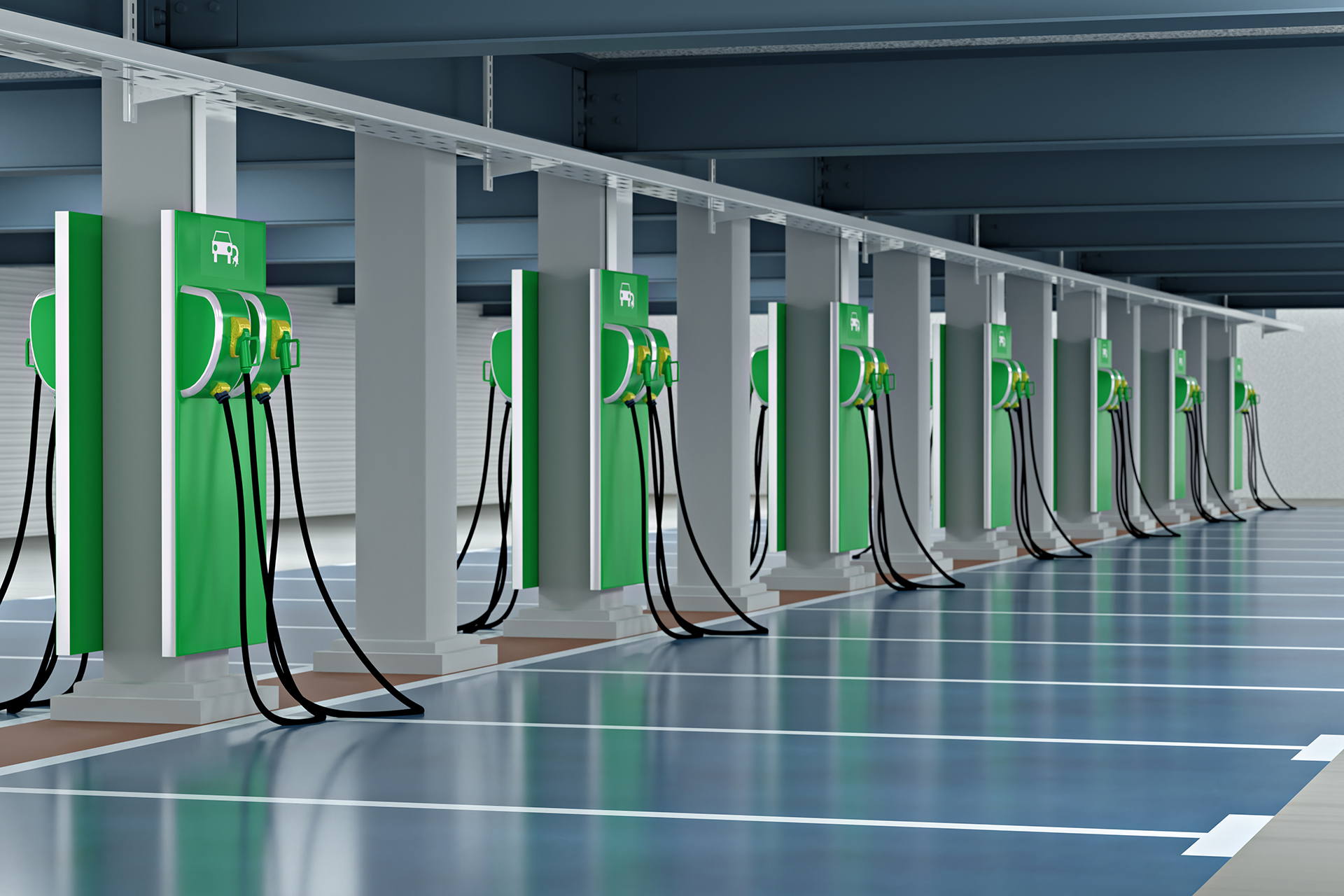 SAVE MONEY HERE TO SPEND OVER THERE AND KEEP YOUR CAPEX FUNDS
The majority of buildings in the United States still haven't upgraded their lighting systems to sensor-backed LED. What this means is there are literally billions of dollars locked up in wasted energy costs that could be used as financing offsets for projects like EV charging station implementation. By bundling an EV charging station project with an LED lighting retrofit, a business can take advantage of the rebates and incentives available for both project types while also taking advantage of the cost savings and minimized disruption to operations associated with the electrical contractor completing the work in tandem.
When bundling projects, the ROI payback, made possible by the energy cost savings, does get extended a bit farther than with a LED upgrade on its own, but by wrapping the costs of the EV charging stations in with other efficiency projects, the trade-off is a funding structure in which CapEx is retained for other uses and the out-of-pocket is minimal.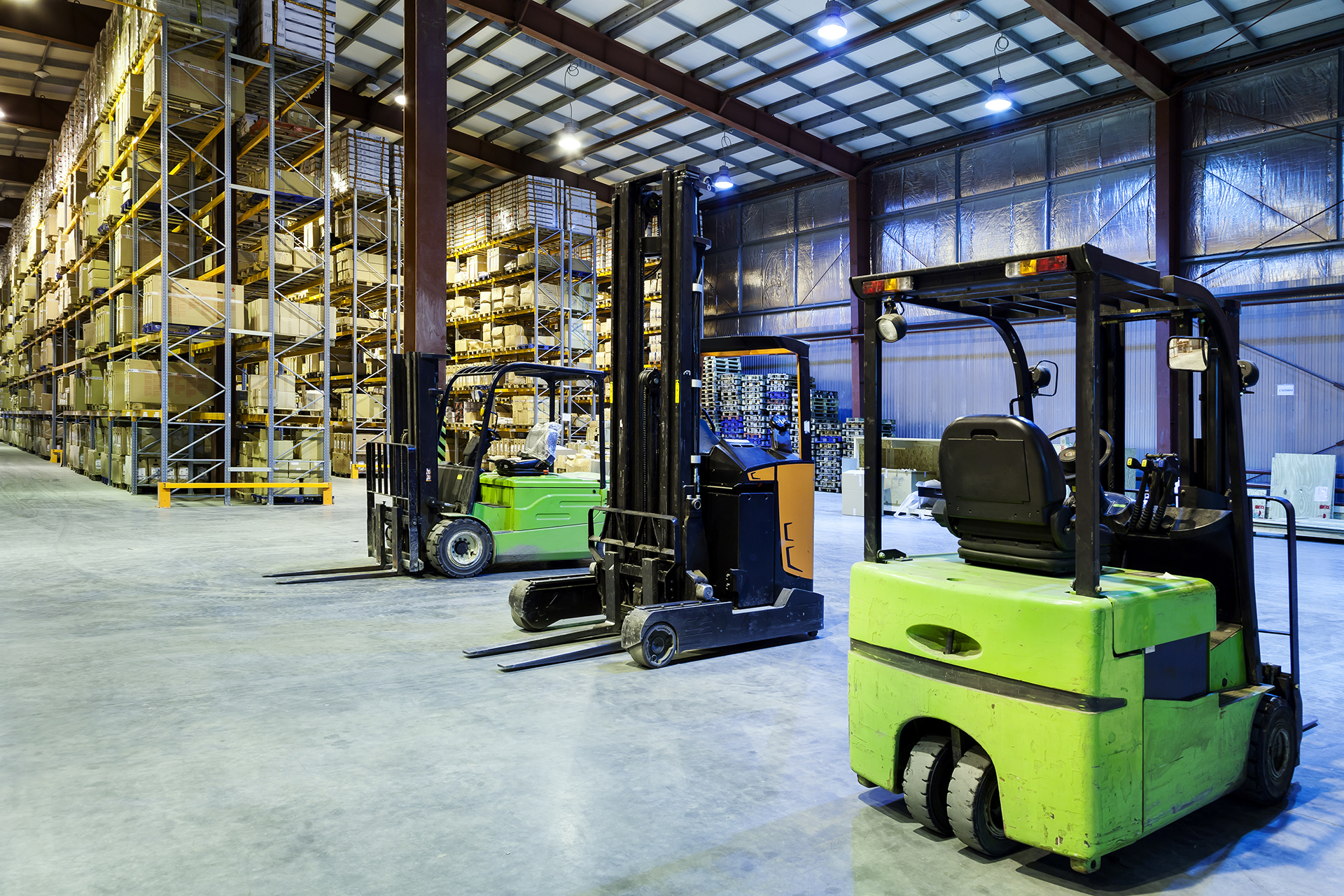 THE ADVANTAGES OF USING AN ENERGY EFFICIENCY PROVIDER FOR EV CHARGING STATION IMPLEMENTATION EXTEND BEYOND CAPEX SAVINGS
When it comes to energy projects, splitting the work up among distinct providers can result in a facility not getting the most savings, the highest level of efficiency, or the best cross-system and tech integration. It can be risky to embark on adding load onto an existing electrical system without understanding how that load will impact overall building performance and energy use. Without a companion building energy use audit, adding EV charging stations can push your usage profile into a higher tier, leading to an unexpected rise in energy costs.
A provider that is an expert in energy efficiency project identification and implementation takes a broad system view and will consider how the EV chargers will impact energy costs, how the added load will impact existing electrical infrastructure, what types of hardware and capacity upgrades will be necessary to provide for the added load and the ways in which improving operations elsewhere will balance out the new energy draw at peak times.
IOENERGY PLANS AND IMPLEMENTS EV CHARGING STATIONS WITH AN EYE ON FULL-SYSTEM PERFORMANCE
The team at IoEnergy is made up of electrical contractors and energy systems consultants with decades of experience in designing projects that take into account the energy interplay of all building systems. We are uniquely positioned to plan and implement these types of projects in a way that results in the most efficient design and the most comprehensive savings profile.
HOW WE DO IT – THE CONSULTATIVE ENGINEERING APPROACH
Full Energy Systems Audit
Load Calculations
Energy Bill Analysis
Charging Station Needs Assessment
Energy Efficiency Project Identification
Tiered Proposal Featuring "Good," "Better," "Best" scenarios for meeting charging station five-year demand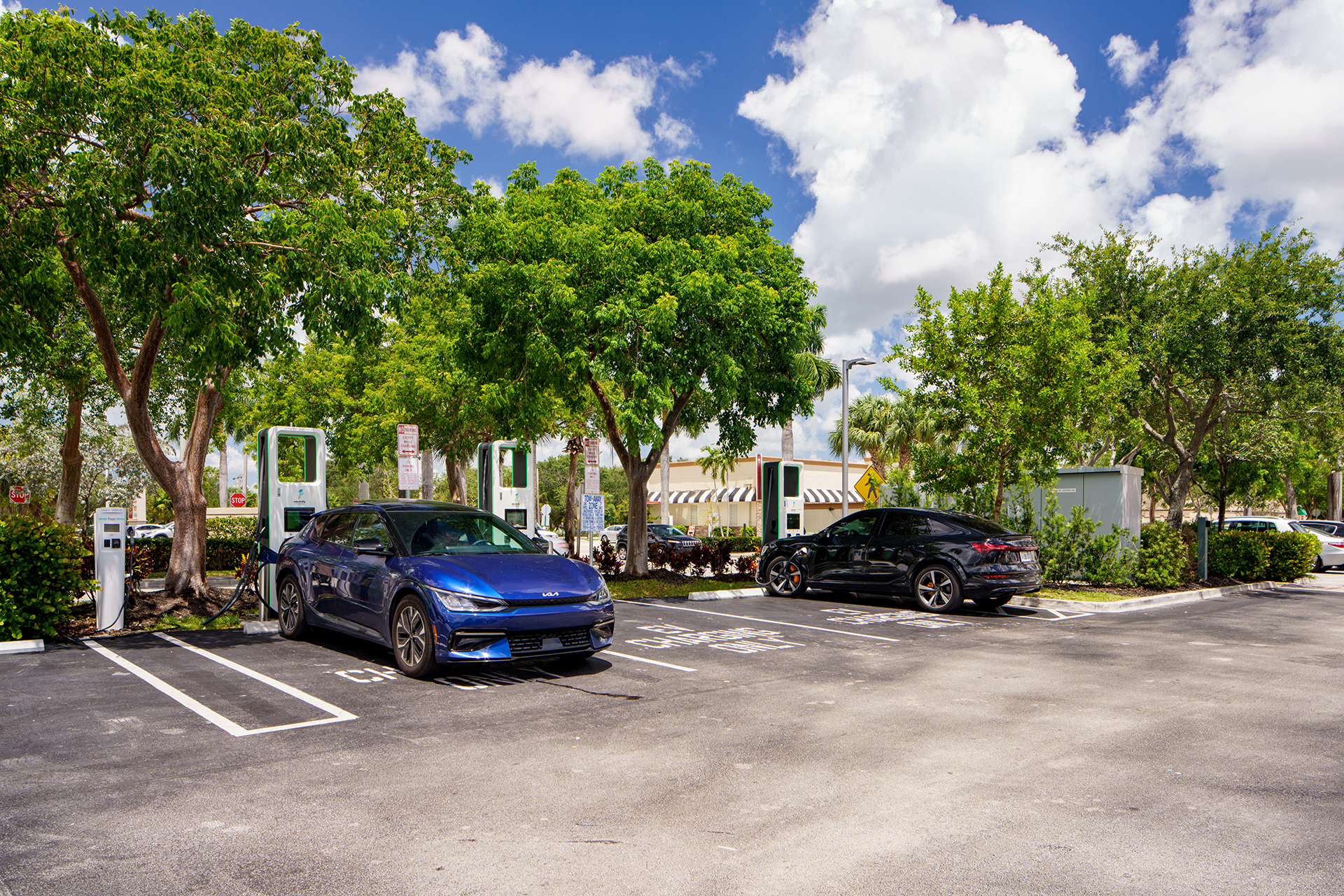 When the tipping point comes, all businesses will need EV charging stations in order to meet employee and customer/resident demand, maintain their fleets and remain competitive. There will likely never be a better time than now for implementation, given the billions in available funding, but it is crucial that that funding is used to develop an infrastructure that is not going to present a strain on existing systems or result in expensive retrofits later on – when the free money is gone.  By working with an EV charging station implementation partner with a solid background in whole-system energy efficiency, you have the best chance of building the stations to be a long-term asset rather than a liability.