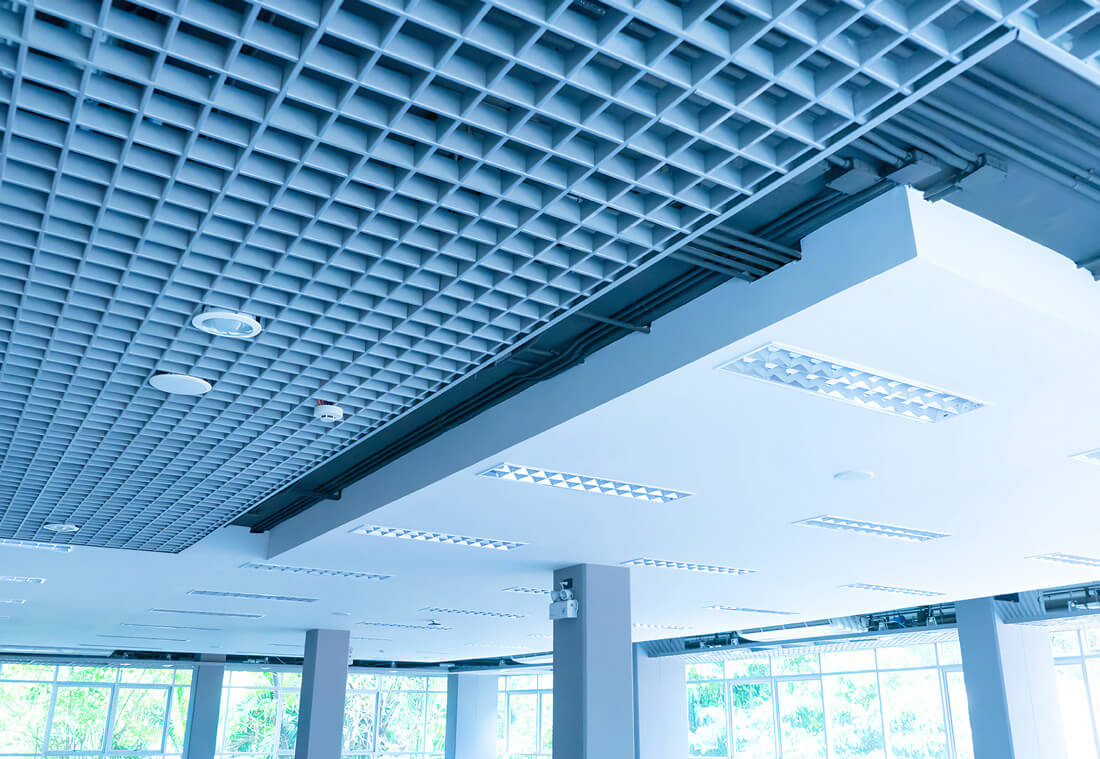 31 Dec

Sometimes a Full Efficiency Upgrade is Unnecessary. Sometimes All You Need is Enlighted One
IOENERGY OFFERS ENLIGHTED ONE FOR INEXPENSIVE AND QUICK CODE COMPLIANCE
The data harvesting and intelligent building opportunities that are possible with a full Internet of Things (IoT) enabled LED lighting and sensor upgrade are truly limitless. Data generated from such an upgrade provides monitoring information on everything from energy usage, to space and occupancy patterns. This data can help facility managers and operators improve building safety and functionality, while saving both money and electricity. Additionally, there are countless ways this data can help with the development of new technologies that are still years away from fruition.
But sometimes, a full upgrade is not what is needed. Rather, what is needed is an efficiency upgrade completed in the easiest, most affordable way possible. The situation may be that only one floor of a building needs to have sensor backed lighting. Perhaps it's a matter of quickly getting code compliance. In these instances, there is an alternative to full IoT integration – Enlighted One.
ENLIGHTED ONE – HOW IT WORKS
Enlighted One is a new, inexpensive, out-of-the-box code-compliant variant of Enlighted's full smart building lighting control system. This system, which does not require a gateway, server, app, or wiring is capable of returning an energy savings rate as high as 65% depending on natural light conditions. This "lite" version of Enlighted's celebrated full LED lighting control system offers granular sensing on a per-fixture basis for wireless, room-based lighting control, with the capability of full IoT integration at a later date.
Though less complex than a full IoT lighting upgrade, room-by-room Enlighted One systems are still fully configurable. They are controlled with an ERC, or Enlighted Room Control Switch, which provides motion detection controls and dimming according to the quality of the room's natural light. Light intensity can be managed on an individual level, and adjustments are easy and instant.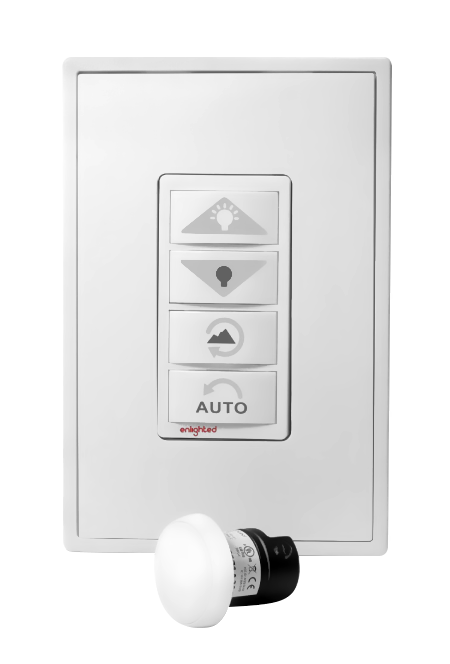 WHY CHOOSE ENLIGHTED ONE?
Enlighted One is an excellent choice for those looking for code compliance. The system neatly resolves all of the complex building code requirements in each of the fifty states (including California's Title 24). Additionally, and perhaps best of all, the system 'future-proofs' the facility, whereby each sensor is fully capable of expansion later for implementation onto Enlighted's full building network, otherwise known as Enlighted Connected. Enlighted Connected offers all of the features of Enlighted One — plus time-of-day scheduling and building-wide control over lighting profiles. It also integrates with building management systems to provide occupancy data for HVAC adjustments. Automated demand response settings adjust energy use at times of peak demand, and the system provides detailed energy savings data by time of day, and location.
IOENERGY KNOWS ENLIGHTED PRODUCTS BETTER THAN ANYONE
For more than seven years, IoEnergy has been designing, specifying, and installing Enlighted's state-of-the-art lighting control and building IoT solutions. In fact, there is no other Value-Added-Reseller (VAR) that has more projects and square footage in the United States. The potential of Enlighted technology now and in the future to save building owners money and provide key data insights and integrations with other building management systems is second to none.
Code compliant and ready for rebates out of the box, we believe that Enlighted One products are hands down the best way to meet your building efficiency obligations quickly and easily.
IoEnergy are Enlighted product installation pros. If you're ready to save $$$ with super efficient future-proof lighting and sensor tech, give us a call: (831) 298-0048