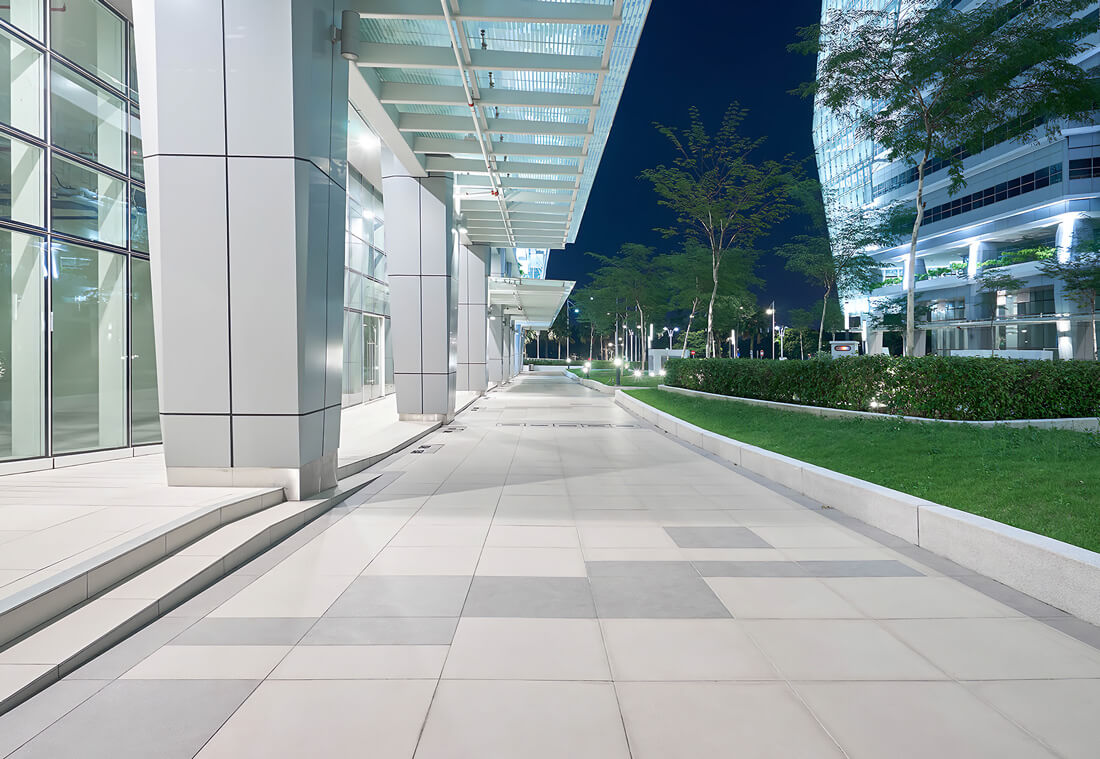 20 Nov

Outdoor Smart Lights Are Sustainability Game Changers
ENERGY EFFICIENCY UPGRADE SPOTLIGHT: OUTDOOR SMART LIGHTS 

By now, most people have heard of the energy efficiency and cost benefits associated with a sensor-supported LED lighting upgrade. In the commercial building sector, lighting efficiency projects are well known to be the most impactful and lucrative of all the efficiency plays out there – and we recommend them as the starting point to greening a building, because the savings they generate can go a long way in offsetting the costs of other future efficiency projects. But sensors and lights are not just money (and kWh) saving superstars. As Internet of Things technology continues to evolve, the role of lights and sensors cannot be understated as the central component to efficient building systems that are so sophisticated they can simultaneously save money, provide sustainable pathways to global energy management, and improve the safety, quality of life, and comfort of the people who work and live within their systems.
And while we talk a lot about indoor lighting in offices and factories and highly sensitive facilities such as hospitals and labs, outdoor smart lights can sometimes be overlooked as a perfect example of the possibilities and potential that come from these highly intelligent illuminators. In terms of data generation and safety, smart outdoor lighting solutions have the potential to generate positive outcomes in unprecedented ways.
OUTDOOR SMART LIGHTS HAVE THE POTENTIAL TO IMPROVE SAFETY AND REDUCE CRIME
Anyone who has ever walked into a poorly lit parking garage or down a dark, isolated street late at night understands the feeling of unease that comes with entering a space that feels unsafe. Smart outdoor lights have the power to illuminate spaces such as these on demand, which reduces light waste, while also providing a higher level of security and peace of mind for the people who live in their environs. When coupled with smart sensors, smart outdoor lighting can be integrated with camera systems, which can capture data to determine when and where potentially dangerous situations may arise. This data can be analyzed and used to improve general safety and reduce crime.
In 2018, LEDs Magazine reported on a study out of New York which found that new outdoor lighting systems reduced crime as much as 70% around housing projects which were renowned to be high crime areas.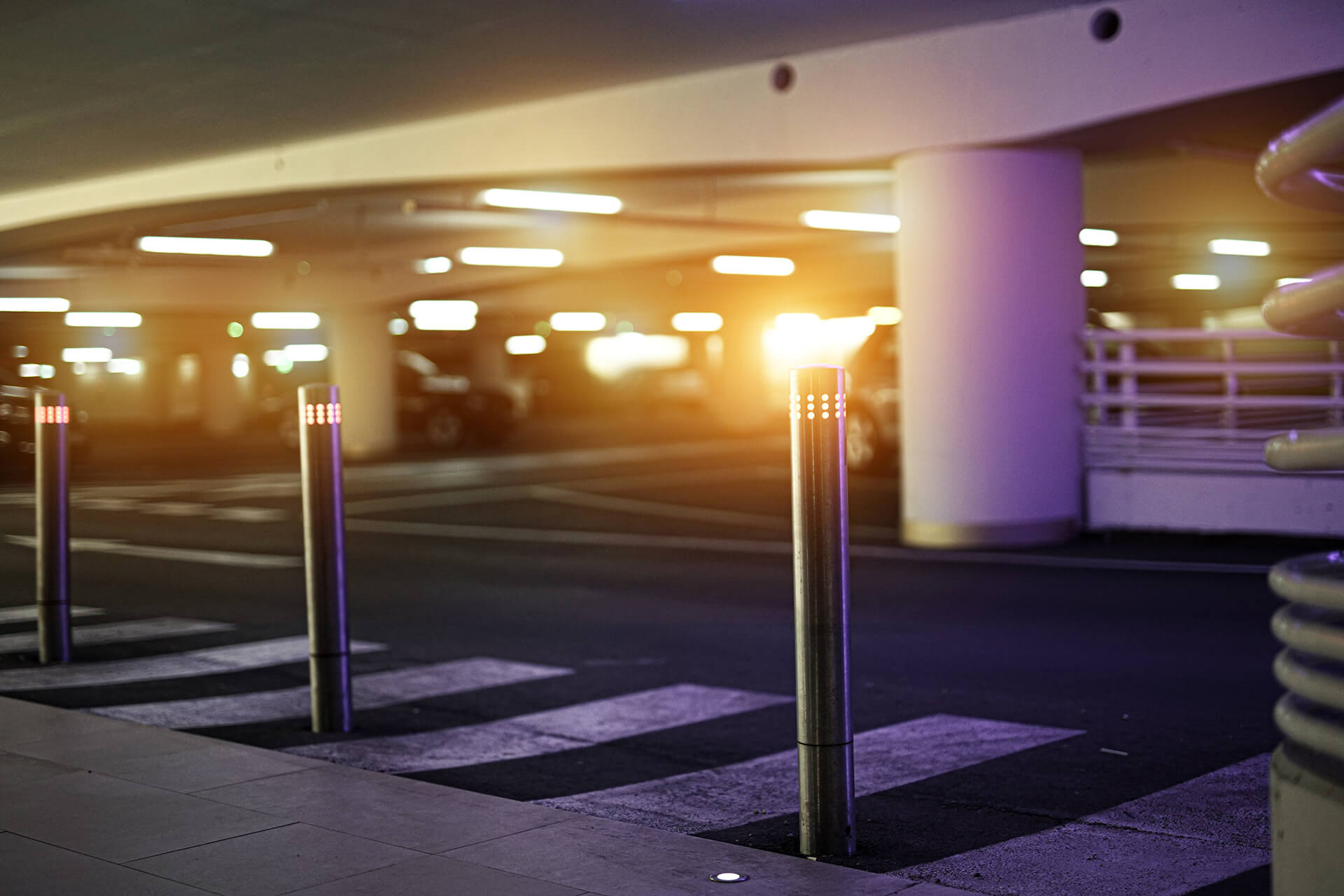 "The results demonstrate that not only can environmental design impact crime, but that investments in changes to the physical environment such as new street lights can augment efforts to promote public safety and help reduce citywide inequalities in crime reduction without having to resort to building new prisons or incarcerating more people." -LEDs Magazine
OUTDOOR SMART LIGHTS ARE DATA GENERATING SUPERSTARS
Concurrently, outdoor smart lights have the ability to improve quality of life in more subtle ways as well. Because they can track space occupancy and usage patterns, the data they generate has the potential to impact spatial design to improve pedestrian and vehicular traffic flows. A greater understanding of where and when traffic increases and decreases can impact public transportation routing, traffic light implementation, crosswalk placement, and the arrangement and efficiency of public spaces such as parks and squares.
Taking the smart streetlight one step further, a recent article in Smart Cities Dive, explores the possibilities of integrating solar panels into the lights' power systems to provide one-hundred percent renewable, clean power to charging stations that support e-bikes and e-scooters.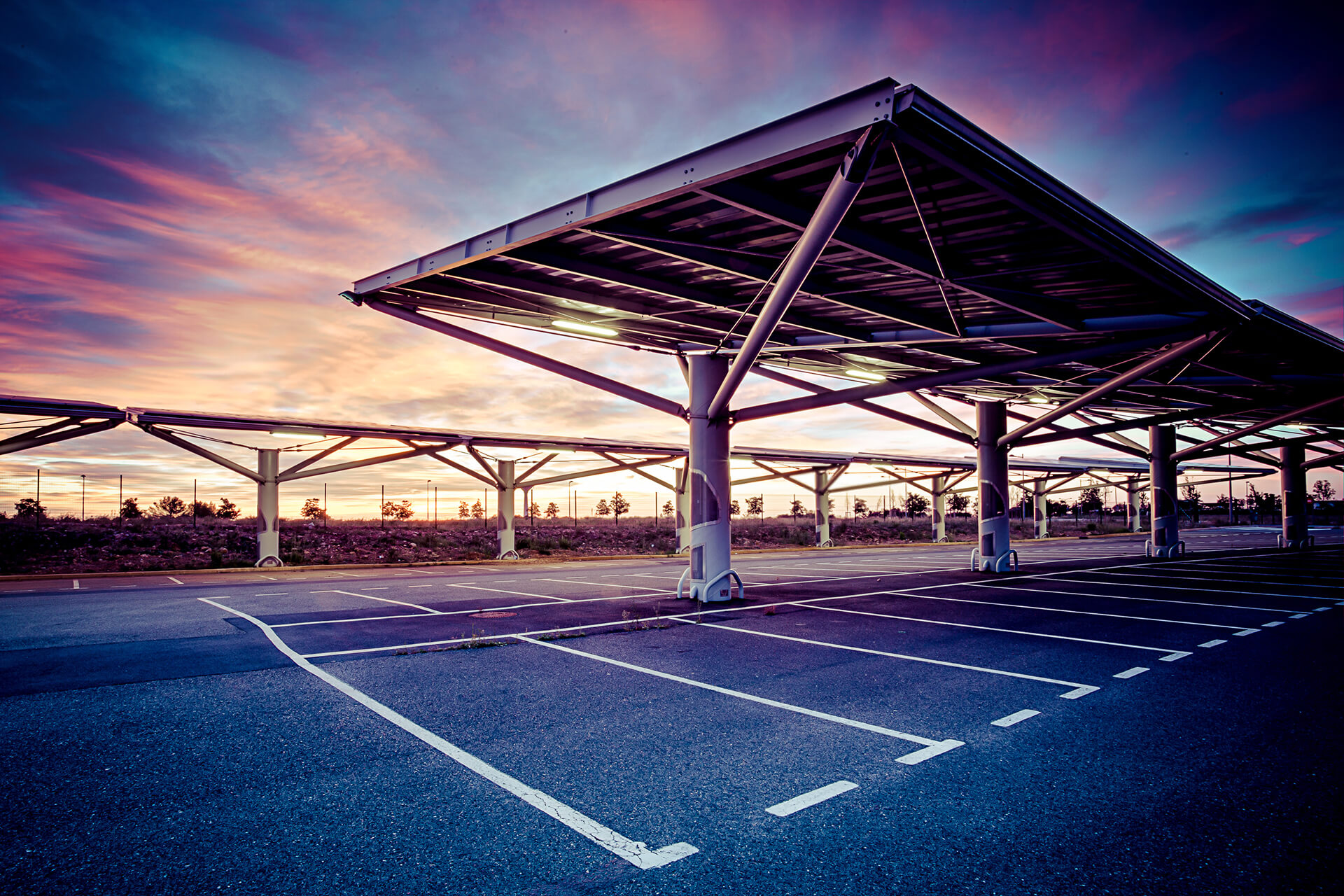 SMART OUTDOOR LIGHTS ARE SUSTAINABILITY GAME CHANGERS
We are just scratching the surface of what this data can do in terms of improvements to overall quality of life and environmental benefit. In just a few short years, the impact of sensor-supported LED lighting has demonstrated the revolutionary power and potential that comes with highly efficient systems. Building owners across the United States are already savings hundreds of millions of dollars in energy costs, while their occupants are reaping the benefits of more habitable and more efficient spaces. Smart outdoor lights will bring our entire infrastructure one step closer to the dream cities that technologists envision, where people are safer, more productive, and more comfortable.
Efficiency, sustainability, and comfort – this is the promise and potential of IoT.
Need an outdoor smart lighting expert? We've installed more than 1.25 million light fixtures. Visit our featured projects page to learn more.
Featured Projects