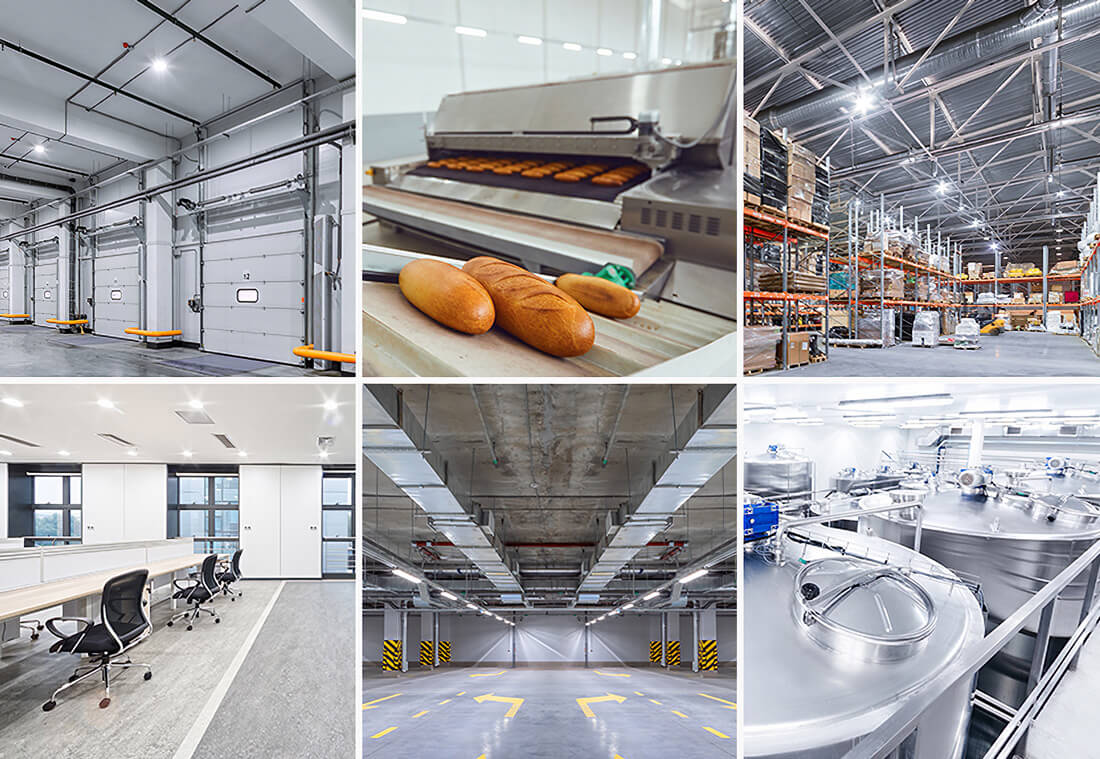 28 May

PG&E On-Bill Financing – Business Customers Can Get Between $5K and $250K in Zero Interest Loans to Finance Efficiency Upgrades
THE Program is Designed to Pay for Updating Inefficient Lighting Systems Through Future Energy Cost Savings
These days, businesses are looking to improve the efficiency of their building operations for a number of reasons. Climate change is on everyone's mind and the expectation for sustainable operation is growing. Meanwhile, improved occupant comfort and safety – byproducts of high efficiency lighting – can mean the difference between a leased building and an empty building. Fortunately, today's efficient lighting strategies are supported by economically attractive financing mechanisms and lucrative incentives that can help building owners modernize their operations while also achieving their sustainability objectives.
In this article we will discuss the on-bill financing options available to commercial entities within the 70,000 square-mile territory of Pacific Gas and Electric (PG&E) in California.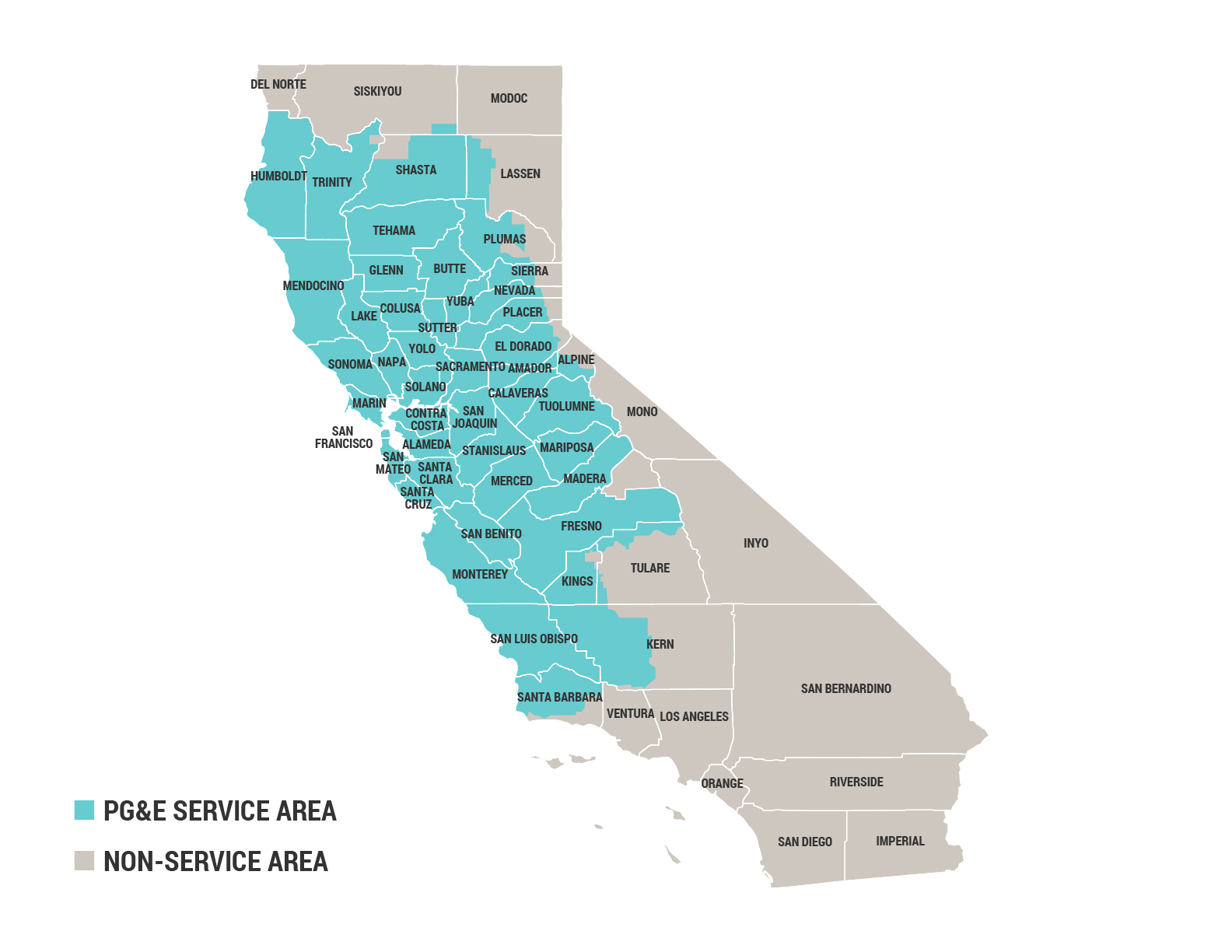 What is On-Bill Financing?
On-bill financing is a funding mechanism that allows building owners to pay for energy efficiency lighting upgrades through zero-interest loans that are attached to the utility bill. The payment schedule is structured so that the cost of the project is paid for over time using the energy cost savings achieved through the project. The terms are determined by the loan amount divided by the monthly cost savings associated with the upgrade, with a 60-month maximum payback period.
This method allows for zero increase to the utility bill so that the project is paid for without a building owner ever having to spend any money out of pocket. Once the loan is paid, the building owner pockets the project's energy cost savings. Those savings can then be applied to other necessary efficiency upgrades that may not result in as high of a financial return but are still crucial to system modernization.
Who Qualifies for On-Bill Financing?
PG&E has set up their funding structure to support building upgrades that cost a minimum of $4,000 up to $250K, and the account qualifications are pretty basic. Accounts must exist within California's PG&E territory and have a minimum 24-month billing history with 12-months minimum at the retrofit site. Accounts must be held by a business or government entity and customers must pass a credit check.
Qualifying projects must be energy saving LED upgrades with less than 20% of costs related to controls. Savings must be observable through regular metering and must replace equipment that is currently in operation. Finally, replacement lighting materials must be included on the DesignLights Consortium's Qualified Product List (QPL). (The DesignLights Consortium is a quality assurance non-profit that identifies high performing products that utility companies can mandate for their efficiency programs.)
So You Want to Take Advantage of PG&E's On-Bill Financing Program but Don't Know Where to Start?
On-bill financing is definitely a can't-miss opportunity, but figuring out a plan of action can be daunting for the uninitiated. That's where we come in. IoEnergy Solutions has years of experience in the California energy efficiency market, specializing in LED lighting and controls upgrades for commercial businesses, schools, malls, parking structures, and manufacturing facilities.
We are experts at identifying, planning, and executing lighting projects that qualify for on-bill financing, including energy savings verifications and materials compliance.
We take care of the PG&E application process and make certain that the project complies with all program specifications.
Because we perform all technical and clerical aspects of the job, our customers save on the labor and time associated with project administration and document preparation.
Want to know more about how IoEnergy can help you take advantage of PG&E's on-bill financing? Call us today: (831)-298-0048.
Our Most Recent On-Bill Project Nets Weaver Lumber in Anderson, CA More than $100K in Annual Savings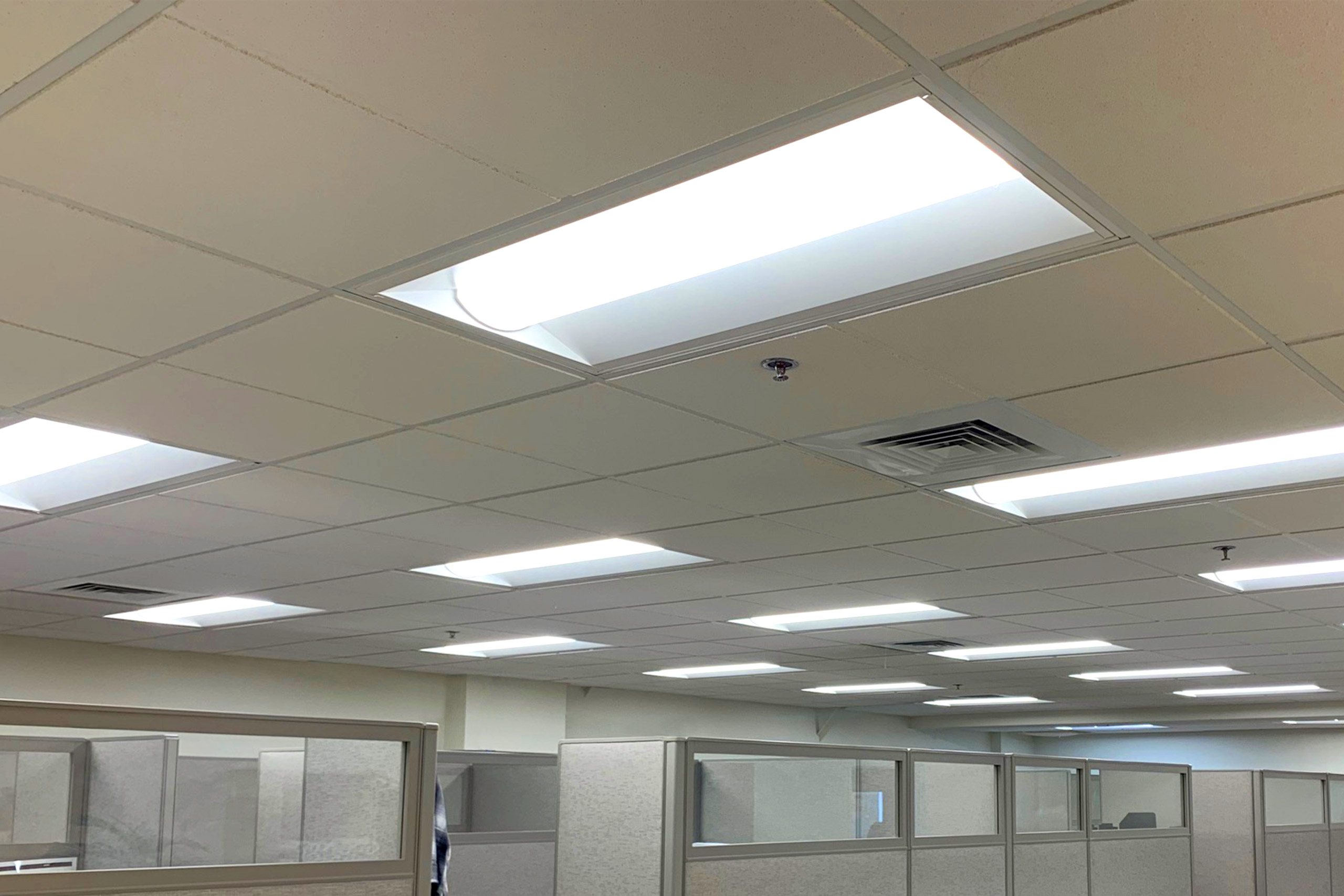 The financial benefits of on-bill-financed LED lighting upgrades go on for years, and the proof is easy to find. Our latest project with Weaver Lumber will save the company $111,764 in annual energy, maintenance, and HVAC costs, and the project will pay for itself in just 1.5 years. With more than $1.1 million saved over the project's lifespan, the team at Weaver Lumber has not only updated their lighting system, but positioned themselves to implement further site improvements without ever spending a penny out of pocket.
Get All the Details on the Weaver Lumber Lighting Upgrade Here:
Weaver Lumber – On-Bill Financing Project
Business Owners in PG&E Territory – Don't Miss This Opportunity!
PG&E's on-bill financing lighting efficiency program is just one of the ways utilities are incentivizing energy reduction upgrades, but many projects also qualify for other rebates that can lower the loan payback amount. Efficiency upgrades reduce HVAC and maintenance costs, they can improve overall building safety, positively impact property values and generate goodwill with customers who expect the businesses they frequent to be conscious of their carbon footprint.
But time is of the essence as the cost of waiting is equivalent to the cost savings generated by the upgrade. Literally millions of dollars each month are being wasted in unnecessary energy costs, while there is zero-interest funding just waiting to be utilized. The time is now. These incentives will not last forever. Let IoEnergy help you get the process started today.