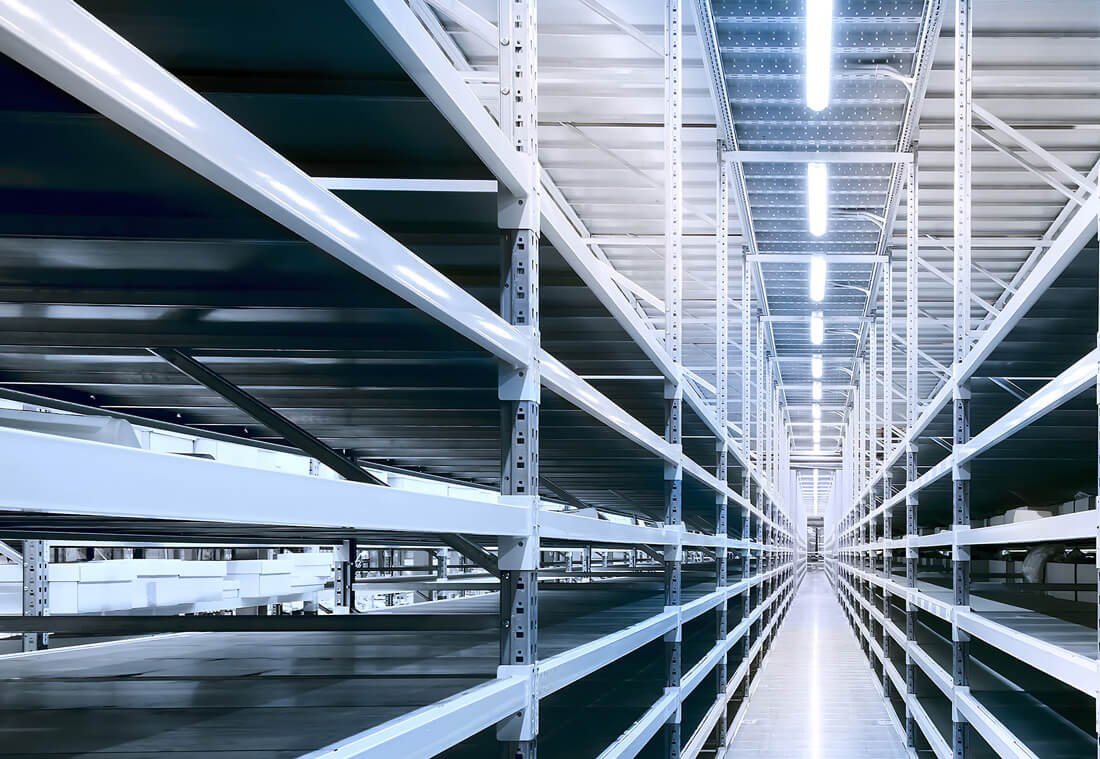 11 Dec

Getting the Most of Your High Bay Lighting Systems
HIGH BAY LIGHTING – WHY IT PAYS TO WORK WITH A LIGHTING EXPERT
It used to be that when a light burnt out, your maintenance staff replaced it. It was a simple process that didn't involve much strategy outside of researching price. Lights put off a lot of heat, they weren't super efficient, and they were controlled by a switch on the wall. Additionally, for lack of a better solution, in some situations, lights were simply left on twenty-four hours a day, seven days a week. Wattages caused eye strain due to being too bright or not bright enough, and the ones up high – such as high bay lighting – were overly expensive to maintain. And that's just the way it was.
Nowadays, the lighting game is much more complex, and while it is tempting to just "do it the way it's always been done" for the sake of convenience, businesses that still play it old school are at risk of losing hundreds of thousands – if not millions – of dollars over the years in the form of energy, product, and maintenance costs. Furthermore, building owners that fail to modernize their lighting systems are at risk of tenant attrition because as more and more work space is updated, the bar for occupant comfort keeps getting higher.
IS YOUR HIGH BAY LIGHTING A PAIN TO MAINTAIN?
For warehouses and industrial manufacturing facilities, an efficient high bay lighting system is crucial. As their name indicates, these lights are located up high in hard to reach places, and this poses several general challenges. High bay lights, by definition are difficult to access. This means the regular change-out's of traditional fixtures or fluorescents will require people up on ladders handling glass tubes, and we all know where that leads. In a word: liability. Meanwhile, the lighting placed way, way up in the rafters can sometimes only be accessed by a scissor lift, which to operate safely, may require closing down operations, moving equipment, and losing out on productivity.
To top it off, for all that effort and expense, a facility's existing lighting system may not even work that great. Depending on how old it is, and the expertise of the lighting designer who planned it, high bay lighting may cause dark pockets, contribute to eye strain, or be placed in such a way that the light never actually makes it down to the people who need it.

HOW TO MAKE THE MOST OF A HIGH BAY LIGHTING RETROFIT
Whether it's the maintenance costs that are finally getting to you, or it's the realization that, when done correctly, you can finance a LED lighting retrofit with rebates and incentive, while often even making a profit on the upgrade, the time will eventually come when you decide change is in order. When that time comes it's important to employ a lighting efficiency expert, and here's why:
An LED high bay fixture has incredible longevity and favorable degradation characteristics. When coupled with sensor controls, a well-designed high bay LED lighting system can save a facility thousands of dollars per year in maintenance costs. But putting together the most efficient plan takes expertise. Doing it in-house may save in the short term, but over time, the system may suffer from design flaws and faulty controls implementation.
Utilities often offer incentives for new fixtures when replacing high intensity discharge (HID) lighting, but the rebate and incentive system is complex. It takes expertise in both supply and demand side energy management to get the most of the financing opportunities out there.
Fixture replacement makes for a convenient time to relocate lighting as needed to accommodate any floor space changes that have occurred over the years. Simply replacing with LED without analyzing placement is a missed opportunity to improve the functionality of your lights and the comfort of your workers.
It's tempting to look for ways to bring down the initial cost of a lighting replacement project, and one common way implementation partners do this is by skimping on fixture and lumen quality. There are hundreds of tube retrofit options out there, but the market is littered with substandard product and poor long-term maintenance costs. Working with an LED lighting efficiency expert insures that the product comes from a reputable brand and will perform as specified.
In cases where the high bay fixture has previously been replaced with a fluorescent tube fixture, a lighting efficiency expert may recommend installing a new replacement fixture (particularly when addressing a lighting deficiency), or they may suggest a retrofit of the existing fluorescent fixture with line-voltage LED tubes. Knowing when to replace and when to install new helps improve project ROI.
IOENERGY LIGHTING EFFICIENCY EXPERTS CAN SAVE YOU MONEY AND DELIVER A SYSTEM THAT'S SECOND TO NONE
Here at IoEnergy, our team of engineers, finance pros, and efficiency experts have more than one billion square feet of experience installing LED lighting systems for manufacturers, office buildings, warehouses, and sensitive work spaces such as health care centers, technology factories, and food and beverage production facilities. From cost assessment to financing to project planning, all the way through to implementation and controls set up, we have the knowledge, relationships, and capabilities to make sure our customers save as much as possible in both energy and maintenance costs over the long term.